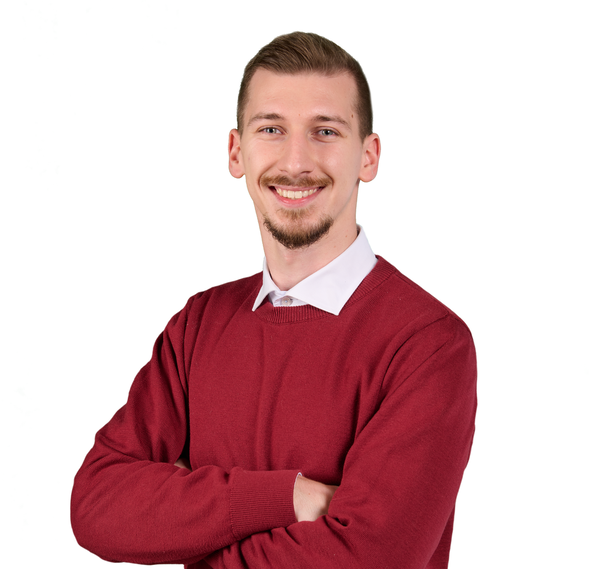 I'm Hidić Amar. I live in Ljubljana, where I develope the future.
I develop websites and web based applications to bridge the gap between my clients' goals and results they aspire to see. Being fast, modern and safe, web applications I create bring automation to business, offer excellent data overview and insight to business statistics, while websites visually represent the essence and quality of clients' business.
I was lucky to discover at a young age that programming and creating business systems with the purpose of elevating certain businesses on the market are exactly what I'm good at, and skills required to be successful in such areas are actually my biggest strengths.
Impact I leave behind, while helping one to upgrade their business and reach their goals, is simply what keeps me going; we are all aware of what does online interface of one company means in todays' modern world; I believe in people, in their dreams, their goals and capabilities and I believe in myself – which seems to be a perfect recipe for success.
When I'm not knee-deep in code, you'll find me passionately rooting for my favorite Formula 1 team, closely following the races with an enthusiasm that rivals my love for programming. There's something about the strategy, precision, and speed in Formula 1 racing that resonates with me; it's much like the intricate processes of web development.
In my downtime, I alternate between basking in the serenity of nature and engrossing myself in the latest Netflix series. In fact, it wouldn't be uncommon to find me coding on a sunlit park bench, surrounded by chirping birds and rustling leaves. And I swear, I sometimes solve the most complex programming puzzles while I'm deeply invested in the plot twists of a new Netflix show.
Today, I'm putting my passion for efficiency to work, helping businesses streamline their operations through automation. Every line of code I write brings them closer to their 'checkered flag', and just like in Formula 1, there's always a thrilling new race on the horizon.